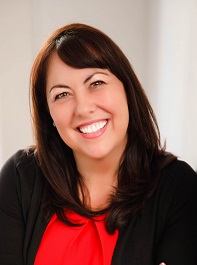 Magistrate and Court Administrator Christy L. Cole.
P: 419-885-8975
F: 419-885-8987
Christy L. Cole was hired as Magistrate on October 1, 2019. She currently serves in dual roles as Magistrate and Court Administrator.
Magistrate Cole graduated from St. Ursula Academy in 1995; graduated with honors from Adrian College with a B.A. in English in 1998; and obtained her Juris Doctorate from the University Toledo College of Law in 2001.
Magistrate Cole served as an Assistant Prosecutor for the City of Sylvania from 2015-2017. She was  promoted to Chief Prosecutor in 2017 and served as the City's first female Chief Prosecutor until 2019.
Magistrate Cole previously served as an Assistant Prosecutor in Ottawa County and Fulton County prosecuting  felony and misdemeanor criminal cases. She also prosecuted cases in the Juvenile Division, in both counties, including abuse, neglect and dependency cases.   
From 2015-2017, Magistrate Cole served as the Director of the George Romney Institute for Law and Public Policy at Adrian College. She also was an Adjunct Instructor at the College and taught courses in Sociology, Sex Discrimination and Violence against Women and Constitutional Law.
From 2009 through 2015, Magistrate Cole had a private law practice focusing on criminal defense, domestic relations and juvenile law. She also owned and operated a family business.
Magistrate Cole is active in the Sylvania Community and serves as a Board member for the Sylvania Community Action Team and is a member of Sylvania Rotary.